---

Designed for the astronomer as well as the serious videographer, the StarLapse system will accurately track your camera or telescope for celestial observation
---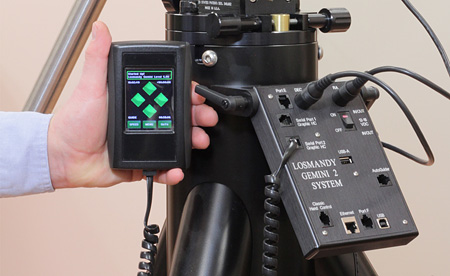 The latest Gemini has been completely redesigned with a more powerful CPU, more memory and an interactive color touch screen for versatility and ease of use..


---
Without worm $295.00 With high-precision worm $355.00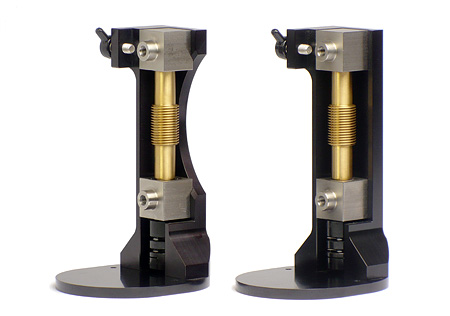 Precision stainless steel bearing block & 7075 aluminum housing. All in-line motor/gearbox worm design. Preloaded bearings & screw adjust worm gear mesh.


---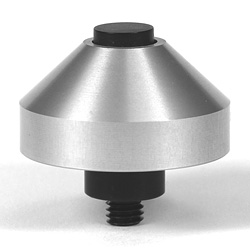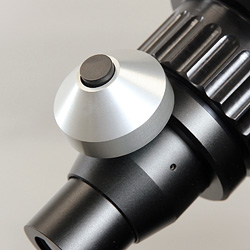 Illuminator with built-in, battery operated variable LED.
Our completely redesigned PSI will illuminate the alignment reticle of the PS polar scope with five different intensities in both constant and flashing modes. A microprocessor activates the red LED in the selected mode, then automatically turns off after two minutes.


---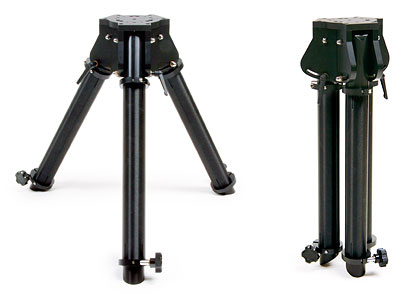 Foldable HD Tripod for G-11, Titan and all SCT wedges

---
Losmandy V-Series Dovetail Plates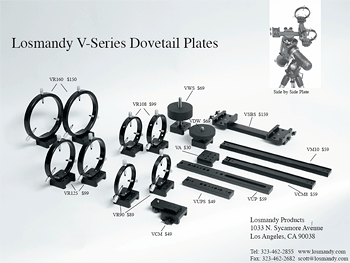 ---
LARGE DIAMETER TRIPOD FOOT GLOWS IN THE DARK
Fits G-11 (HD Tripod) adjustable tripod legs. 5" diameter for large surface contact.
Dampens vibrations and glows for up to 15 hours. Part # BP List price $100.00 for set of 3.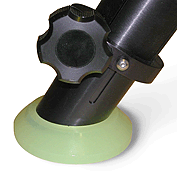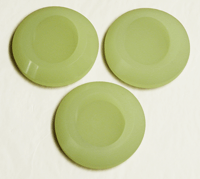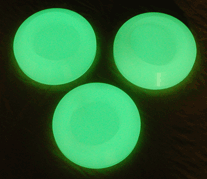 ---
NEW LIGHTWEIGHT DOVETAIL PLATES
All Losmandy Dovetail Plates, except DUP plates, are now 'pocket milled' on the back side to reduce weight and maintain rigidity. Also has holes for parallel adjustment between optical tube and polar axis. 1/2 x 20 threads. Machined from one-piece solid aluminum alloy.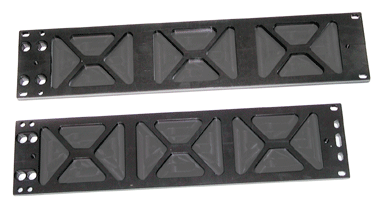 ---